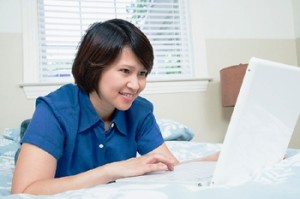 You can trade blog posts with other bloggers to have quality backlinks. In exchange, the other blogger will write a post for your website with a backlink to their website.
Here are 5 steps to blog post exchanges:
Find relevant websites that blog. You can search for Google blogs at: http://blogsearch.google.com/
Find websites that have a higher page rank (PR) then your blog.
Find websites that are free, indexed and relevant.
Send an email to the blogger to request a blog post exchange.
Write a blog post and deeplink within the blog post.
This method of creating quality backlinks and deep links is preferred over exchanging links because it adds content. Many bloggers prefer this method so their website has relevant links with new content!
Write blog post exchanges and add deeplinking value to your website!