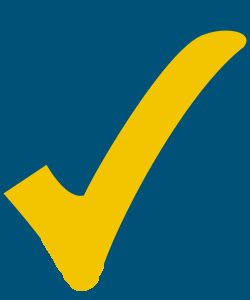 Looking for a checklist? SEO is valuable to your site.  There are over 200 variables that Google and other search engines use to evaluate your site.
Recommended SEO checklist:
Research good keywords for the domain and meta tags
Use proper structure in design and layout
Apply internal and backlinking strategies
Decrease the load time to your site
Use anchor text for hyperlinks
Write good web content and add often
Optimize your graphics and videos and use alt text
Get involved in  social media
Apply Google Analytics to figure out what works and what doesn't
Use Google Webmaster Tools to correct crawl errors and broken links
Remember: It doesn't stop here with this checklist! SEO is an ongoing process that always has room to improve. In order to build your site, you need to continue to develop good content and avoid errors that will hinder search engines from revisiting your site. If you have questions about any of these, leave a comment or contact us and we'll be glad to help direct you with the best SEO strategy for your business!
Make your site SEO friendly then move ahead with other forms of internet marketing!