Question: Pinterest – what is it?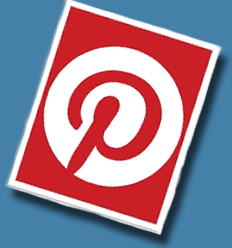 Answer:  If you've seen this button to my right, then you've seen someone market Pinterest! What is it? It's a social media website that allows people to add pictures or videos they like by:
uploading them from their own computer
sharing it from another website
admiring another person's picture/video on Pinterest
Is this site valuable for business owners? If you are a business owner who takes photos or sells products, you have the opportunity to share each photo and video! In addition, other people can share your images and so forth. Each image can be linked to the website is comes from and hence, you have a great possibility to gain sales and "advertise" by photo or video.
In addition, from an SEO perspective, you are getting a link back to your website. This helps to promote your site and helps your webpage become more valuable for people searching for your product in search results!
Pinterest is growing like wildflowers! From May 2011 to January 2012, Pinterest was the fastest site to break through ten million unique visitors according to comScore. (TechCrunch) It's obvious that people enjoy "pinning" (adding photos) to their "billboards." (sets of pictures created on any given topic)
Images and videos are eye appealing and impact people visually. If you haven't created an account on Pinterest, click on the image above and start the "pinning" process today!