Question: How do you improve your social SEO?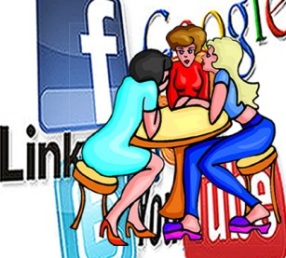 Answer: Previously, SEO and social media were considered to be two separate things. SEO assists people in finding your website through search results, while social media help you to keep them engaged. It was believed by SEO pursuits that both the aspects had no impact on each other. However, that's not true today!
Social networking has a significant impact on search results; it directs traffic to a site and the more the traffic it draws, the greater the impact on search ranking of a website. However, social media has much wider impact on the success of a website beyond drawing traffic- people use the search function of their favorite social networking for finding any business.
The following  are important handy tips to optimize your internet business presence for social networking search.
Build your Brand on Major Social Networks
Social SEO tips are not useful unless you have a brand profile on major social networks. Millions of people search for businesses each day while they are logged into their preferred social networks. If they do not spot you there, they will find your competitor. The most popular social media sites great for businesses include:
Google +
Facebook
Twitter
LinkedIn
Youtube (for videos or presentations)
Pinterest or Instagram (for images)
If you do not have your profile page on each of these social sites, create a business page for each one.
Put the icons of each social network on the home page of your website. Besides enhancing public visibility that you have social media in place, search algorithms love to identify that your site – the most dependable representation of your brand — is guiding and directing to your social media brand pages. Don't forget to put social media links on your site's homepage as well as other pages under your site's menu.
Place Social Sharing Plug-ins on Your Site
Allow visitors on your site to comment, share, follow, +1 and like on all pages of your site using social media plug-ins provided by all major social networks. The traditional comment box has been replaced by Facebook comments. The greater public interaction about your brand on social network, the higher will be the chances of being found on social networks.
Get Liked, Shared, Followed, Repinned
It is important to get likes, followers etc; many businesses think that setting up their social media presence is sufficient. Getting likes, shares and followers is necessary in order to get fruitful results from your social media search. Invest in adding images, calls-to-actions, adding links to your website and keeping your comments simple to comprehend. Smart social media marketing will benefit your business!
Conclusion
Strengthening your foundation by optimizing your social network for search will not only enhance your search rank in social networks, but it will also improve your site's overall search engine results. Improve your social SEO  and you will see your website's ranking improve in search engines!