People who do not have much experience in SEO may first find the search engine ranking process mind-boggling! The following are some search engine ranking tips that may help you to improve your website for major search engines.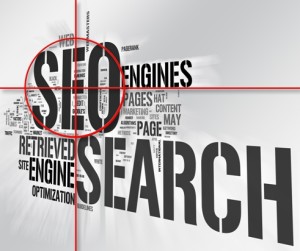 Structure is crucial
A good website structure is crucial to search engine spider bots. This is how the website is created. Don't take this lightly. We use WordPress because it is search engine friendly and can have good structure. Organized pages generally tend to rank better in search engines than haphazardly designed ones.
Many times people believe the design is important. It can easily win the visitors' trust and will earn you more links, but a good-looking website , in and of itself, is not what gets your website ranked well in search engines!
Diverse Optimization
Over-optimizing your website may backfire and can affect you search engine ranking negatively. Choose diversification in place of over-optimization. Including structured data on every single webpage also helps attract more traffic. The following optimization, strategic operations are essential to structured data:
Authorship
Business Information
Events & Reviews
Google+
Facebook
On-page optimization
You can find on-page optimization resources and search engine ranking tips at many relevant forums and sites. Read them to gain a better knowledge of the process. You may also learning and getting some basic SEO training to gain an in-depth knowledge of the matter and to understand which search engine ranking tips will work best for you.
Link building
The importance of link-building and all search engine ranking tips will include a word about this. There is no end to link building for professionals. Many people think link building is dead. do not link with poor websites that are using inappropriate SEO methods or aren't adding good content to their website. Try linking your website to professional websites which bear relevance to your subject. If this is done in the right manner, search engines will give your webpage better rankings. Know more about the importance assigned by Google to hyperlink names. Page rank is greatly influenced by the number of valuable links coming from other websites to your website!
Good keywords
The principal thing of effective keyword research is to find the right keywords which would convert into significant traffic. The most frequent mistake regarding keywords is to try to rank a single keyword at a time. One should, instead, look to rank a select number of long-tail keywords.
Value to your content
Your content must have value to avoid getting branded as scam. You can create value in different ways. Factors like, point of view, emotional response, and utility are important.
Depth of subject
Go deeper into the topic you are writing about. The relevance and length matters, but so does the depth of the piece. You will create more value to your content by deeper exploration of the topic. Unique and quality content will help you better your ranking and will get you more links.
Google's bot spiders are known to scan your content regularly in an attempt to gauge the relevance of your topic to search queries. Paragraphs, visual images, and headings are regularly examined to understand your webpages.
I hope these search engine ranking tips help you! Google and other search engines are continually trying to improve their formula (algorithm) to produce the best search results for their users. Google states…
Google answers more than one billion questions from people around the globe…15% of the searches we see everyday we've never seen before."
People tend to only look at the first page of search results and rarely, if ever, look past page three! Ranking well with your website is crucial if you want to gain traffic and sales for your business!