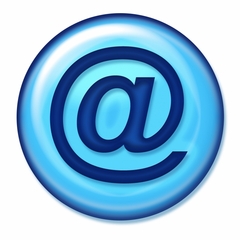 Recently I have seen some businesses use their gmail address as their business email. In most cases it is more professional to have an email with your website address like info@mywebsites.com. That tends to be look more professional. I know it may seem like more work to check a second or a third email address but that doesn't have to be so. It is possible to setup a Gmail account to take care of most all of your email needs.
I am not a big Google lover, but they do have some good tools and most are free. In the case of the gmail, it is possible to "POP" your regular emails (just like we used to do with Microsoft Outlook). You can also set up your email so that when you reply, it will be sent FROM the same address that it was sent TO. This way the sender will receive the email from who they sent it to. You can set up Gmail to allow someone to answer and reply to your emails.
Contact us now to help take full advantage of the many FREE Google features
So if you have a gmail already and you are considering using that as your business email you should look into creating a real business email. As long as you own and control your domain or the hosting of your website it can be done. Normally the email is setup in the hosting of the website. It can be setup with just the domain (incase you don't have a live website) you can still set it up.
Another benefit of having a gmail account if you have a business website is for the FREE analytics and webmaster tools. Analytics will give you loads of information about your visitors, where they came from, what keywords they used, what websites they came from to get to your site, where they are, what device they are using and much more.
Google Webmaster Tools will let you know if you have any errors on your site, what websites link to you, what keywords are used to display your site in google results and it is where you give Google a link to your xml sitemap and much more…
Having a Gmail account has many more FREE benefits that Google offers, Google Plus, Youtube, Voice and more.