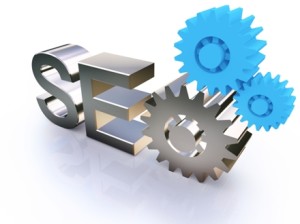 As a business owner, you should learn how to do onpage SEO for your website blogging articles. Onpage SEO will help you get higher rankings! You should familiarize yourself with them and begin using them as you add content to your site. Once you know how to do onpage SEO, you can get better rankings in search engines!
Optimize your website with onpage SEO with the following factors:
Write Unique Content
Never duplicate content on your own site or from another site. Every page needs to be unique! When duplicate content is used, the site may be penalized and possibly removed from search engines.
Add Meta Tags
The title and description you give your content can help to increase click through when search results are displayed. Make sure to use unique and good keywords.
Optimized Web Addresses
To make your web address readable and easier for search engines to identify the content, they should contain your keywords instead of numbers. Follow this example: website.com/category-name/product name instead of website.com?p=3412
Use Visual Content
When learning how to do onpage SEO, you will realize that visual content can be very helpful for search engines as well as to attract your readers. Examples of visual content include: video, graphics,  thumbnails and clickable buttons.
Use Page Markups
Page Markups (also known as rich snippets) include "extras" that will be seen in search results. These extra page markups can include:
Breadcrumbs
Events
Music
People
Products
Review ratings
Reviews
Videos
Interlink Web Pages
Knowing how to do onpage SEO means putting related content on the same pages or posts. This will increase the number of pages that each guest visits. For example, if you are writing about a product, add a clickable link to the page so your reader can view and purchase the product.
Add Categories for Blog Posts
Your home page should have different categories to make it easier for both search engines and visitors to navigate the site. Always add a category for each of your articles you write.
Add Social Media
Always have easy viewable social media buttons on your home page that link to your business profile/page. Allow each blog post to also be shared with your readers to help promote your website. Connecting your website to social media is valuable for search engines as well as your readers.
Search engines crawl websites as part of their ranking algorithm. On-page SEO accounts for about 25% of the overall total score. Although an SEO professional still has 75% off-page SEO work to accomplish, your task is still very important to the end results! Every business owner or web writer needs to know how to do onpage SEO. If your website information is incorrect or missing, search engines will ignore your website or it might not get ranked at all! Make sure you know how to do onpage SEO!