So you created a website. Now you are wondering, "How can I get my website on Google?!?" You've tried typing in Google your business name, but nothing comes up!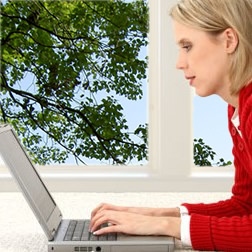 This question is a very basic question to what is called "search engine optimization." SEO help you get your site on the first page of Google!
SEO finds good keywords people are searching for in search engines, within your field, then optimizes the site so when people type in something directly related to your product or service, these web users will find your website!
This question is the very beginning to understanding internet marketing. There are many different factors that helps your site get better ranking in search engines such as Google, Yahoo or Bing!
Google also offers you SEO tips to know how you can do well in search ranking. Google  "Google Webmaster Tools." Reading Google Webmaster Tools is the first step to get your website into Google.
But the work doesn't stop there!
Take a look at some of our other SEO blog posts to help you learn more about SEO and your business. I wrote another post called "Is My Website in Google?" Learn more and read that post!
Want more answers? Contact us today so we can help you get started on the right foot for your business with internet marketing!