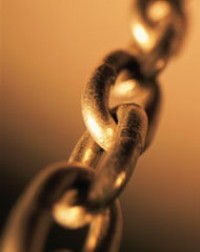 When other sites link to your own site it tells search engines that your site is probably important. Once you know the importance of links to your site (also known as backlinks) you'll be asking,
"How do I get links to my site?"
Here are a five suggestions to get backlinks:
Exchange links with your clients
Add news releases and/or article to these type of websites.
Take advantage of social media. On Facebook, make sure to create a business page!
Join a free link exchange website or relevant directory
Add your business profile to search engines.
Here are three important SEO tips in reference to links:
Make sure to use good anchor text. Do not use words like "click

here

."
Link with relevant websites. Many times I see sites avoid their competition. Don' t think of them as the enemy! If they are willing, link with them and HELP your website rank better in search engines. For example, if your hair salon is in New York, link with other hair salons in other states!
If possible, find sites with page rank better then your own.
If you are still asking the question, "How do I get links to my site?" Contact us!