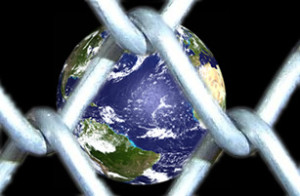 Finding quality, relevant links is an important aspect of the linking process! We get emails asking to trade links with us. Many people don't have an understanding of what valuable back-linking is.
When another website adds your website link to their site, Google and other search engines take note of that and assumes you have an important website. The more links that point to your site, the more search engines believe your site is important.
Here are a couple of linking tips:
As you look for other websites to link with you, look for websites that are relevant to your website. For example: If you have a plumbing company, link with other plumbers! I find that many times the "other plumbers" reject linking with you. I guess it's because each other plumbers are considered competition. But look a little deeper. If you are a plumber in California, will you be competing with a plumber from Indiana? I don't think so! Linking to someone in the same niche field is very helpful to you!
Find quality websites and don't link with a website that has a lower pagerank. Websites that look "spammy" probably are just that. And it won't help you. Here is an example: If the newspaper is linking to you, it would be great for you, correct? The newspaper would be a quality website. If a website with ads and a hidden agenda links to you, it wouldn't help you and could possibly hinder you if Google learns that the website is doing anything to violate Google's policies.
Don't forget to add good keyword anchor text to your link since search engines will pick up on these relevant words.  If you need help with good keywords,  take a look at some of our other blog posts about keywords and SEO practices.
Finding quality, relevant links is an important process in the SEO world. Your website should be considered "popular" as newspaper websites. Look for other quality, relevant websites and consider writing a blog post for them in exchange for a link! There are many linking opportunities out there. The possibilities are endless!