Choosing to hire an SEO company can be confusing with so many people claiming to be experts in this field. How do you know who is reliable? How do you get your money's worth? How do you know you will get good search engine optimization results? There are plenty of SEO scammers! It's a little like trying to get directions to where you want to go. Whether you know the way or never been to your destination, it can be uncertain and might even be a little scary!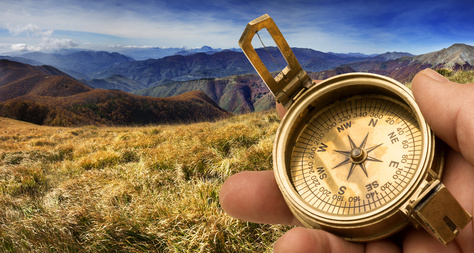 Three steps for hiring the right SEO company include:
1. The first step to choosing a South Florida SEO company to manage your online presence is to identify your specific needs. Most companies offer a wide range of SEO services.  Some specialize in specific areas such as: conversions, management of pay-per-click campaigns, content creation, branding, link building, re-targeting and ongoing SEO services. You must identify your goals first. If you don't know what is needed, that is OK. You can acquire this information, as you interact with different experts. Identifying your goal will allow you to analyze the success of your business partnership with a company and get the most from this business relationship.
2. Ask a South Florida SEO company if they offer a complimentary first consultation as a way to impress you with their abilities. This gives you an opportunity to find out what the company can do and get a feel for what the people are like and if you can work effectively with them. The company may need a few days to research your industry and review your website, if you already have one. If you are just starting your business, have some ideas of what you would like to achieve and what types of websites appeal to you. After your initial SEO consultation, the company should be able to provide you with a proposal outlining the services you need and the amount you will pay for those services. When meeting with different SEO companies, there is no need to disclose you are shopping around. The main question you want the  company to answer is whether they can successfully help you to reach your goals. Ask them if they have already had success with other companies in your industry. Many SEO companies will specialize with certain industries. If so, you can count on similar results. If the nature of your business means you have unique needs, choose an SEO company that have clients with business models that are similar to yours.
3. The best South Florida SEO company can share their experiences . Asking for stories provides you with greater insight into the company's vision. Asking for references will only provide a certain amount of information. Much of that information is likely available on the company's website or social media profiles. This is good information to have but you need to ask for more! Asking for stories, you will find out about the company's best and worst client experiences and discover how they have dealt with various challenges.
Have you hired the right company yet? Identifying your goals, requesting free consultation and bids from multiple SEO companies, following up on references and listening to the company's experiences will provide you with the tools you need to choose a reliable South Florida SEO company to work with your business!