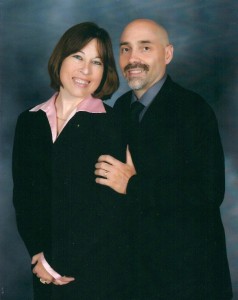 Tom and Melodie Savoca's Florida SEO company, SEO Does Matter, Inc., was structured in 2009. They have been involved in web marketing,  search engine optimization, and social media for many years working for others and now working for themselves.
Mission:  To help small businesses thrive from affordable internet marketing.
To find your website on the first page of Google in addition to other search engines.
To  find your website and help people purchase your product  through great search engine optimization (SEO) strategies.
Melodie Savoca – My desire is to help people who want to be self-employed or own a business have some basic understanding of how a website gets in search engines (SEO) and what is involved. In my experience, I realize many people do not have an understanding and would like a 101 class about Google and other forms of internet marketing. In today's economy, a great website presence and SEO is crucial to your business success.
I specialize in social media optimization and search engine optimization. I love to consult those who are beginning a business on the internet. All businesses should have an online presence to promote their product or service to develop more leads, sales and clients.
The hottest social media sites we focus on include:
Google+
Linkedin
Facebook
Twitter
Youtube
Pinterest
Yelp
Merchant Circle
Tom Savoca –  I specialize in SEO, web development and multiple website development and have been in this field since 2000.
I used to work for SWI Digital/Moxy Media dealing primarily with internet marketing law firms.  I realized I could deliver the same quality of work and minimize cost for the client. You can visit SEO for Attorneys and view our law portfolio or visit my personal website at Tom Savoca.
If you are looking for a SEO company (search engine  optimization, consultation, web development, scoial media or any form of internet marketing) contact us today!
SEO does matter!